Rio or Bora Bora? If you're going on holiday into the sun and have decided on a distinct look that gets you noticed, it's not easy to choose accessories in a style that suits you. Personally, I've gone for a colourful Brazilian bikini this year!
Here's a little list of all the beach accessories that under no circumstances must you forget to pack, so you can spend your holidays showing off your individuality.
For your holidays in the sun, I suggest a non-exhaustive selection of essential summer items!
For you the sandy beaches, the sun on your skin, the sound of the waves and the smell of the sea salt… I'm offering you not just a style class but also a selection of must-have items and accessories for the spring/summer season.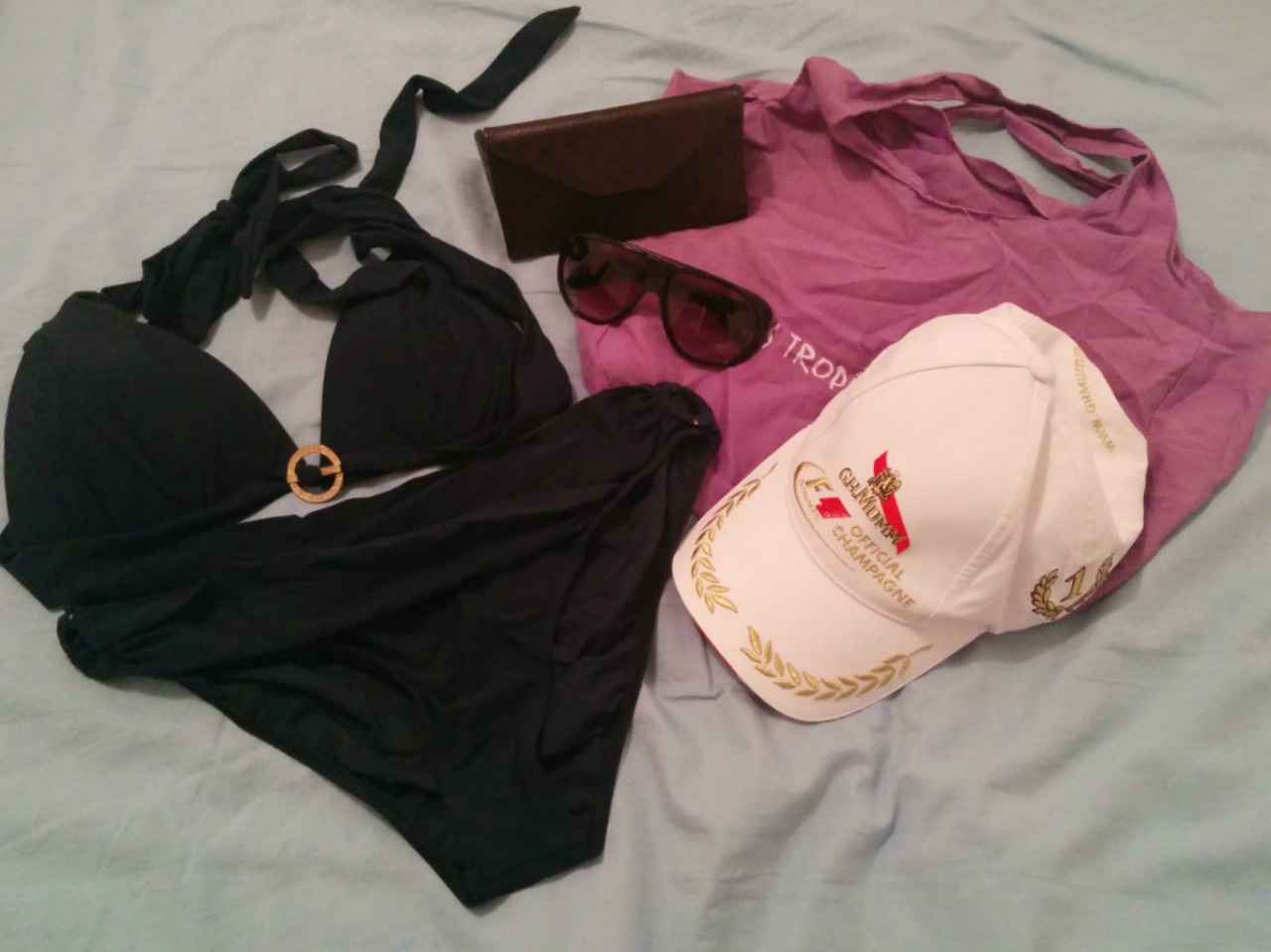 Sunglasses for a blue experience
Your true ally from the moment the sun comes up, sunglasses have the power to make us mysterious and modern, glamorous and sporty, all at the same time. They can be either plain and simple or highly sophisticated!
The sand and the beach, not to mention the sun and the ocean. All add up to reflection! To protect yourself from its rays while remaining stylish, choose sunglasses that are trendy, but above all that appeal to your taste! You just won't wear sunglasses unless you really like them. So choose a style that suits you.
The Brazilian bikini for all beauty queens
This is THE swimsuit if you're holidaying in the sun. It comes more or less classic or low-necked, showing off your curves without being provocative. Classic and modern with European bottoms or tanga, and a bandeau top for the more daring, it suits all shapes depending on the style and colour chosen. A bit of advice: don't be embarrassed about your figure!
The bikini is an institution. It's a true summer accessory, essential to be stylish. Why is it special? An exceptional cut that shows of the female form, combing new shapes with themes revisited. The motifs have been worked with care. Your figure will bowl them over!
Tips for choosing the right bikini
To feel beautiful and relaxed on the beach, it's important to chose the bikini that enhances your shape. Here are my tips for being belle of the beach this summer!
Triangle figure
If you have narrow shoulders, a small bust, large hips and full buttocks, choose a beautiful bikini that will enhance your shoulders and detract from your hips. A two-piece with push-up, preformed bandeau, underwired triangle, balcony bra or with fringes and frills will be an ideal choice. Never put high-cut pants or shorts on your shopping list. The same goes for ties on the sides, frills and horizontal lines.
Inverse triangle
If your shape is the opposite to the one above, opt for a swimsuit that detracts from your shoulders. So draw attention to the bottoms by going for a string bikini. It will give the impression that your bottom is more rounded. For the top, I advise low-cut V necklines. In particular avoid bras and narrow straps, as well as bustiers and square necklines.
For a complex-free summer, you need to know how to choose your swimsuit. There is a wide choice among bikinis, two pieces, one pieces and trikinis.
H-shape
For rectangular girls, it's a good idea to wear a suit that sharpens the waist and outlines curves. A bikini tying at the sides and around the neck would be an ideal choice. The effect is to play down the rectangle aspect of the H-shape. Square necklines and bra-tops are not recommended.
Hourglass figure
Are your shoulders well-formed, your waist slim and your hips well-defined? You'll have more freedom in choosing your bikini because of your feminine and balanced look. Even so, I advise women with a generous bust to avoid the bandeau top. In practice, these can unbalance the silhouette.
The trikini, what is that?
Summer's just around the corner and you still don't know which swimsuit you're going to go for this season? One thing's for sure: you want something new and original and to be the belle of the beach party. We've got the solution: the trikini!
The first appearance of the trikini goes back to the 70s. But it's since 2008 that the trikini has made a big come-back on the catwalks and in shops specialising in swim- and beachwear.
It has been THE fashionable item on beaches since 2010. It's a two-piece swimsuit connected, in the middle, by a strip of material on the stomach. From the back, it looks like a two-piece bikini, from the front, a one piece. Some people think of it as a three-piece swimsuit. The piece of material which links the two parts varies in size according to different styles.
Trikinis, who are they for?
They are ideal for slim, tall figures which they will perfectly highlight. Very classy and glamorous, you are sure to get noticed on the beach!
Trikinis favour generous cleavage which they are able to emphasise perfectly.
Don't worry, you can still wear them even if you don't have the body of an island nymph! Actually, trikinis highlight the cleavage and hips and slightly hide the stomach. If you have some little body hang-ups, it's a good compromise with a one-piece swimsuit, all you have to do is choose the one which will show you off most.
To choose the one that will suit you best, use the same tricks as when choosing a bikini:
– For hourglass figures, go for bottoms which you can tie quite high on your hips.
– For slender figures, opt for a bandeau style with a thin, elegant link in the middle.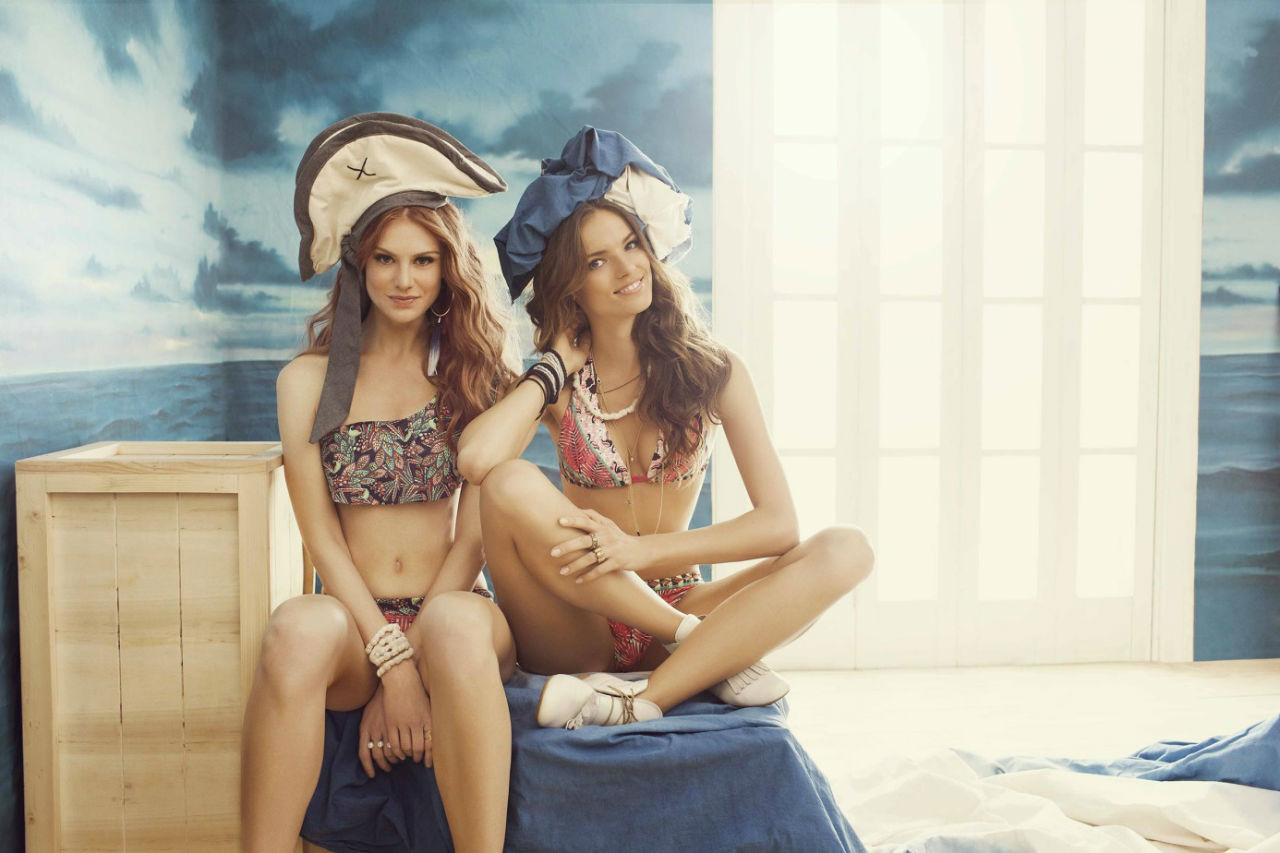 How do you wear them?
The first thing to do before showing off your trikini on the beach is to put on your tiniest bikini so as to avoid any undesirable tan lines and risking looking like a zebra all summer!
Fashion faux pas to avoid
– Avoid badly cut styles and unfashionable colours
-Avoid draped styles; they tend to make your figure seem larger.
-If you have a voluptuous shape, you can wear a trikini but go for a style without frills which will give you more volume.
Trikinis are particularly suited to beach parties, accompanied by a matching wraparound sarong. You will then have a chic look, elegantly dressed but in keeping with the relaxed mood of the beach, and nothing will stop you from taking a little plunge if you feel like it!
In conclusion, it can be said that the trikini is from now on the must have in your wardrobe, it will be able to emphasise your figure and give you a slightly more dressed up outfit than a simple swimsuit for a beach party for example!
The pareo can enhance your beach outfit.
It allows you to confidently show your taste. There is a great range of pareos, from flags to coloured landscapes. The diversity of materials and styles of pareos is immense, the colours are bright and lively, the patterns are attractive, sometimes representative of a culture, sometimes abstract. This summer, you will deliberately be hot and confident!
This accessory can also be perceived of as a way of hiding your body for shy people, but it's also a way of dressing casually for lunch at a beach restaurant. This accessory is truly a piece of clothing which enhances your Brazilian bikini, so choose it carefully: just as with your swimsuit, you must follow fashion and perhaps accessorize it with small pieces of costume jewellery which will make you sparkle.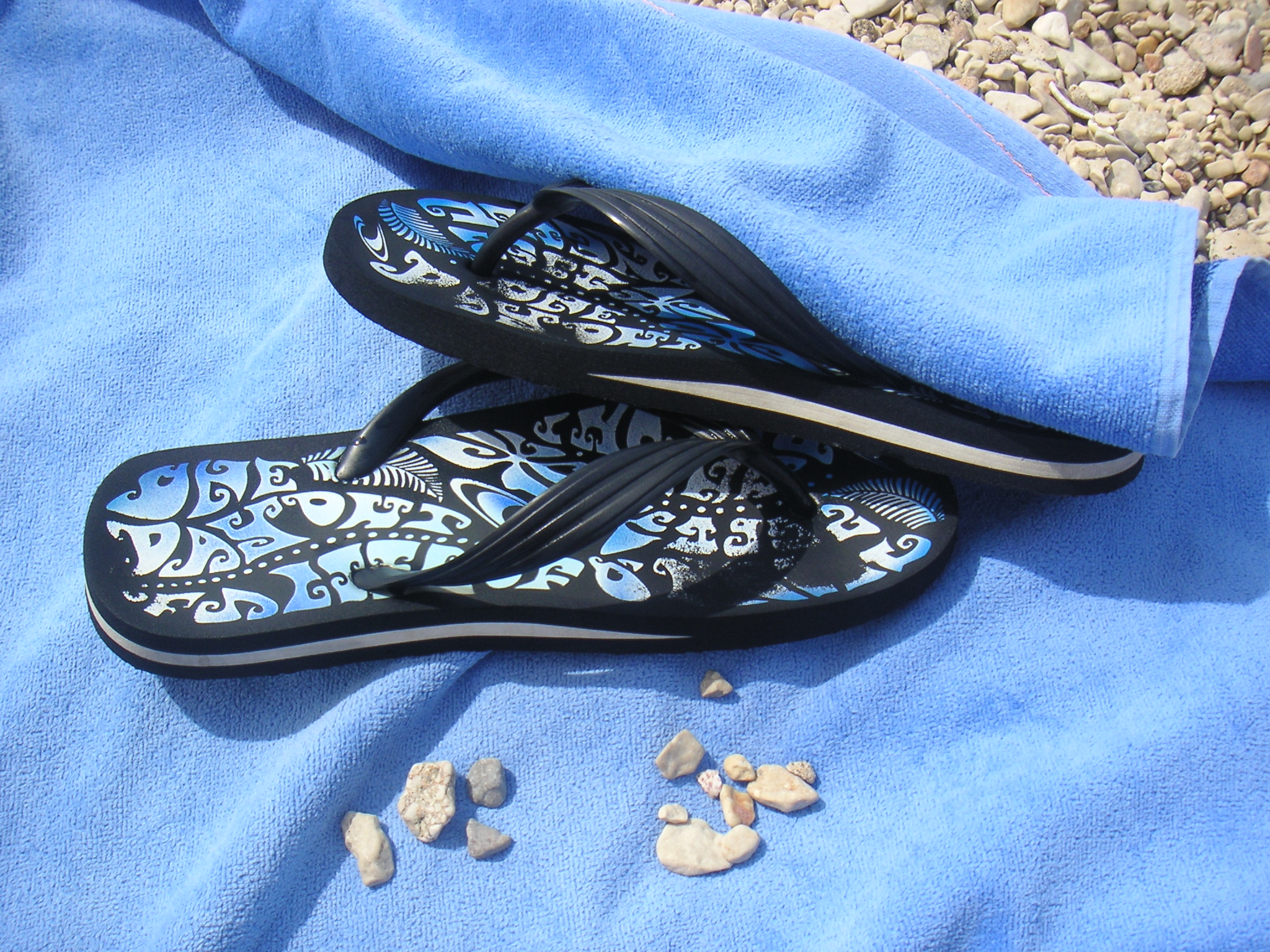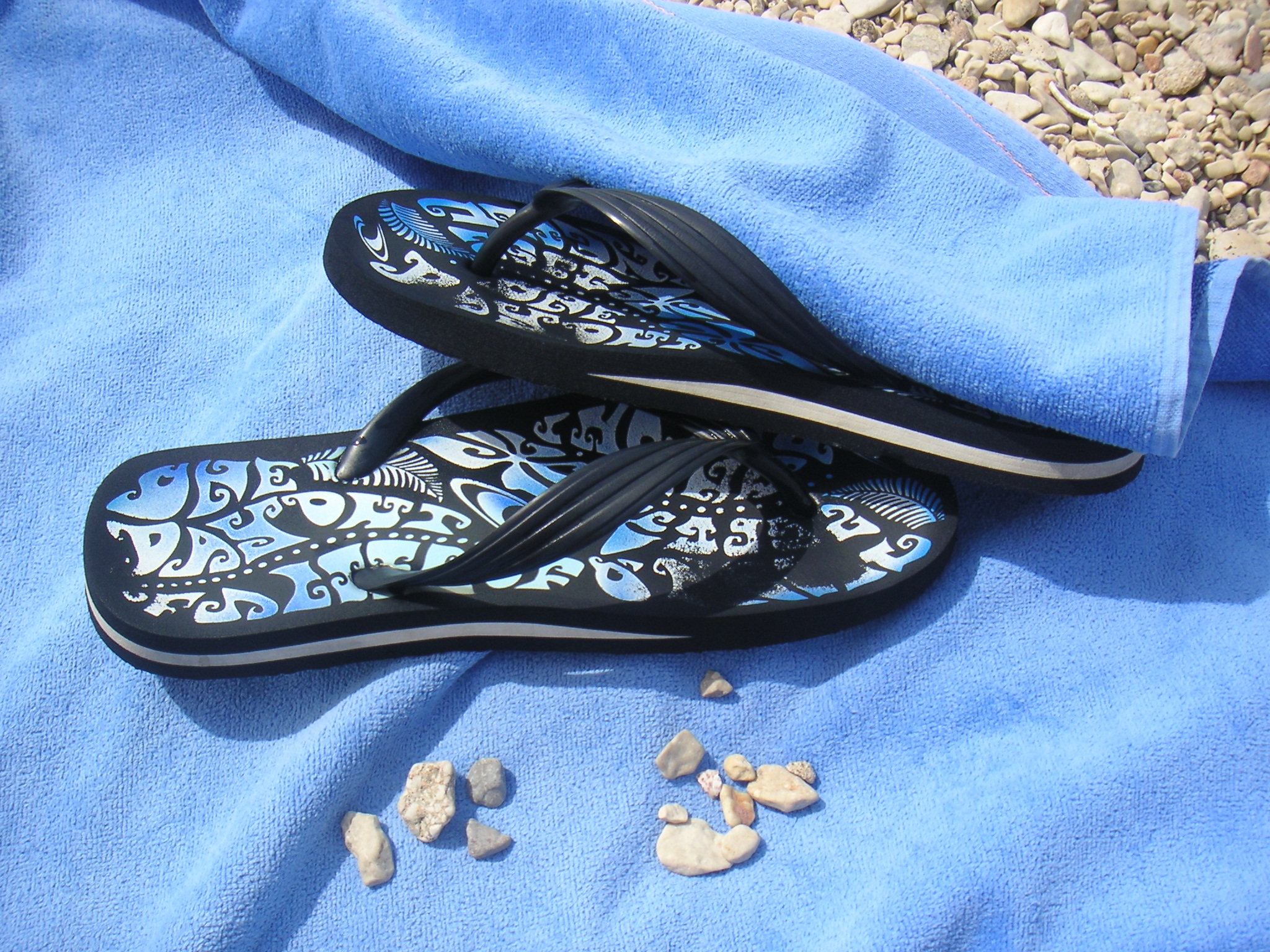 – Flip-flops; the it shoe of the summer!
Flip flops are no longer a simple plastic platform which hurt your feet and make you look ungainly. Now they're up to date, invigorated, comfortable and above all stylish. There are flip flops in bright colours, others with wedge heels, some with thin straps as well as a touch of femininity.
Beach hats for a unique style
This is the essential accessory which will finish your look whilst protecting you from the heat of the sun. Caps, straw hats or wide-brimmed, this accessory is your style ambassador and should at best match your sunglasses. Whatever the size or the style, let yourself go: it's the holidays!
Beach bags
To finish the top 5 beach accessories on a sunny holiday, do not forget a fashionable beach bag please! This can be above all the shape that you want and need: a cool hippie bag, a small bejewelled bag or a wicker basket, choose whichever one suits you best to be able to carry magazines, sarongs and sun cream in style! It's an incomparable fashion accessory. In town or at the beach, you can show it off on your arm. This year, the trend is towards simplicity and natural styles. You'll therefore prefer it to be woven, in wicker, with blue or pink pastel shades… but for a little more dynamism, yellow or a sea green would be sublime!
And you, what are the beach accessories that you would never leave behind for a tropical holiday? With all of this good advice, don't hesitate any longer, you will be ready to party! Good weather is arriving shortly, don't sulk anymore!
And what do you think about a sporty beachwear for this summer ?